So I wanted to have another narrative game, similar to "Random Game".
On your turn you may play any card from any existing card game and use its effects in whatever way you want to outsmart the previous poster. Bonus points if you can post a picture of the card :>
So I'll do a couple example turns.
Pengu: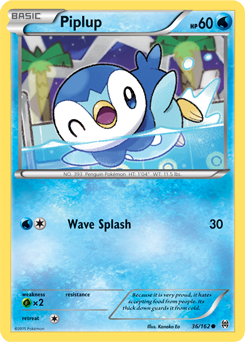 I summon Piplup! This adorable penguin is ready to defend me from my opponents!
Opponent:
Plays the ace of spades. This makes the current running total 15 for one point on the cribbage scoring board!
Pengu:
I summon flippy, the Penguin Godslayer in attack position!